The 2020 election is gearing up in the midst of a global pandemic. The two major parties have their candidates lined up and the nations largest third party has a new dynamic candidate that just announced his intention to run in Justin Amash.
Amash brings a whole new level to this campaign as a former Republican Congressman now turned Libertarian Congressman. He has made a national name for himself as a harsh critic of President Trump (who has already tweeted about him) and can take advantage of the national political landscape.
With these factors in place Congressman Amash has the potential to really upset the electoral landscape and make history for himself and the Libertarian Party. The idea of 117 Electoral votes is a real possibility with Amash and not just some wild dream. See our map below: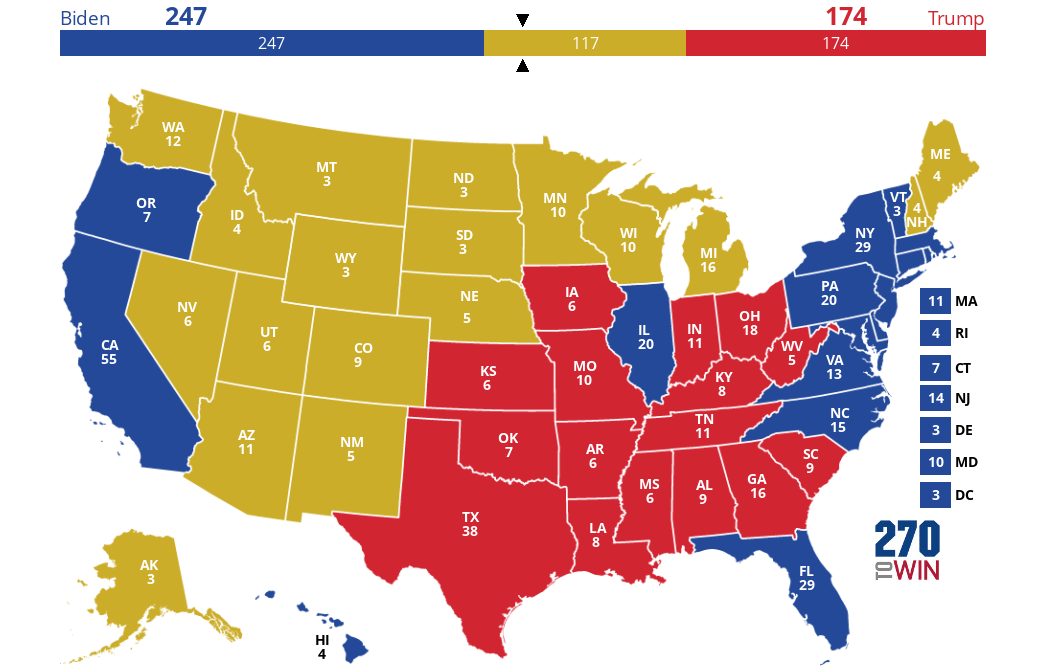 The country is broken up in a unique way in 2020 and there is a Libertarian wall that exists in certain parts of the country. As you can see the western wall is a Libertarian wall. There is a history out west of Libertarian politics and if the Amash campaign puts their focus in key states which are winnable he can make history. In this event the election would be tossed to the House of Representatives where he has a strong relationship and could easily sway people that he has worked with for years on both sides of the aisle.
We know that people will laugh this type of analysis off as ridiculous because a third party can never win. We answer with this. At one point in history the Democrats and the Republicans were both minor parties and look what happened.